Neurological Rehabilitation Scottsdale, AZ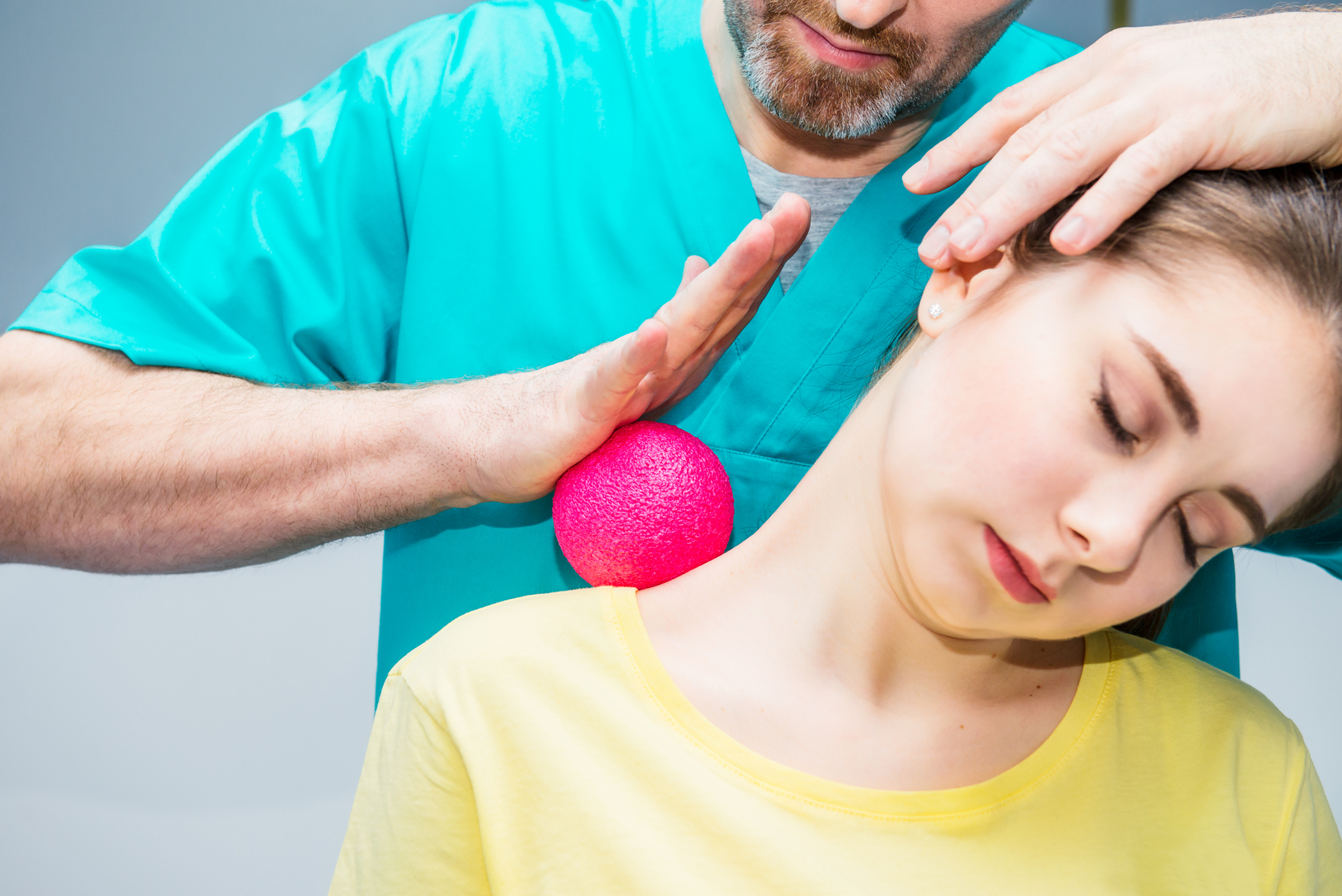 Neurological issues can be complicated and challenging to treat. The nervous is invisible, yet it touches every part of the entire body. Damage to the nervous system may limit functional movement and also impact the ability to carry out tasks independently. So, each case is entirely unique, and each treatment plan must be customized to support each patient.
Our neurological rehab specialists in Scottsdale help improve quality of life and restore as much movement and function as possible. The therapists at FYZICAL Therapy & Balance Centers - South Scottsdale, AZ, work with patients using customized treatment plans. We approach each case with knowledge and training to help you reach your goals and better return to daily life.
Who Benefits from Scottsdale Neurological Rehabilitation
The body's nervous system can be damaged by injury, infection, structural defects, degeneration, tumors and more, which can cause any number of neurological disorders. No one is immune, as nerve disorders can occur in people of all ages. You can benefit greatly from neurological rehabilitation. At FYZICAL Therapy & Balance Centers - South Scottsdale, AZ, experienced therapists work with those who suffer from common neurological conditions such as:
Nerve and pain disorders
Peripheral neuropathy
Gait and balance disorders
Headaches
Parkinson's disease
Traumatic brain injuries
Stroke / CVA (cerebrovascular accident)
Multiple sclerosis
Cerebral palsy
Spinal cord injuries
Sciatica and radiculopathies
Concussions
The goal of neurological rehabilitation is to maximize your independence and improve your quality of life.
Even with effective neurological rehab physical therapy, some conditions never fully resolve, so we aim to prevent worsening and regain some lost abilities. Many patients notice an improvement in only a few neurologic rehabilitation physical therapy sessions. The treatment plan will include a series of regular sessions with your physical therapist to ensure results are long-lasting and the body adapts to the improvements to reduce the risk of relapse.
Our knowledgeable and compassionate physical therapists will work with you to:
Alleviate your pain
Restore normal movement and function
Improve your balance and coordination
Increase your range of motion
Help you perform activities of daily living such as eating, dressing, bathing, grooming, using the toilet, handwriting, cooking, and basic housekeeping.
Setting both short and long-term goals is an important component of neurological rehab, and our therapists will work with you and your family to set and achieve these goals.
Common Neurological Symptoms
Since the nervous system impacts almost every bodily function, symptoms range widely. They may be difficult to connect as neurological issues. Certain conditions affect one physical area and/or have emotional or cognitive symptoms.
Watch for these general signs of a neurological issue:
Headaches
Blurry Vision
Slurred Speech
Fatigue
Weakness
Tremors
Behavioral Changes
Numbness or Tingling in Arms and/or Legs
Changes in Coordination and/or Balance
These symptoms may have non-neurological causes. However, if you have any of these symptoms, your physical therapist will assess your need for neurologic rehabilitation. Once your evaluation is complete, your physical therapist will develop a customized program to support your recovery. As your symptoms improve, your program adapts and adjusts to ensure you continue to make positive strides to live a better quality of life.
Contact us at Fyzical Therapy and Balance Centers for more information about Neurologic Rehabilitation in Scottsdale and to book an initial assessment appointment.
Neurological Rehab Specialists FAQs
What is Neurological Rehabilitation?
Neurological rehabilitation is a medically supervised program for people with nervous system diseases, injuries, or disorders. Neurological rehabilitation works to improve function, reduce symptoms, and improve well-being. Neurological rehabilitation physical therapy begins with a specialized comprehensive evaluation. It uses the assessment results to develop a custom treatment plan for those with movement problems from disease or an injury to the nervous system.
What Conditions Can Benefit from Neurological Rehab?
Neurological Rehab benefits a range of conditions, such as stroke, traumatic brain injury (TBI), spinal cord injury, Parkinson's disease, Huntington's disease, Alzheimer's disease, Amyotrophic lateral sclerosis (ALS), spinal or brain tumors, Multiple Sclerosis (MS), Muscular Dystrophy (MD), Progressive nerve palsies, Guillian-Barre Syndrome, concussion, and more.
How does Neurological Rehabilitation Work?
For neurological problems, Neurological Rehabilitation physical therapy can support the use of weakened muscles, improving motor control, balance, and coordination to increase independence. Neurological Rehabilitation physical therapy focuses on improving brain function and related physical activity.