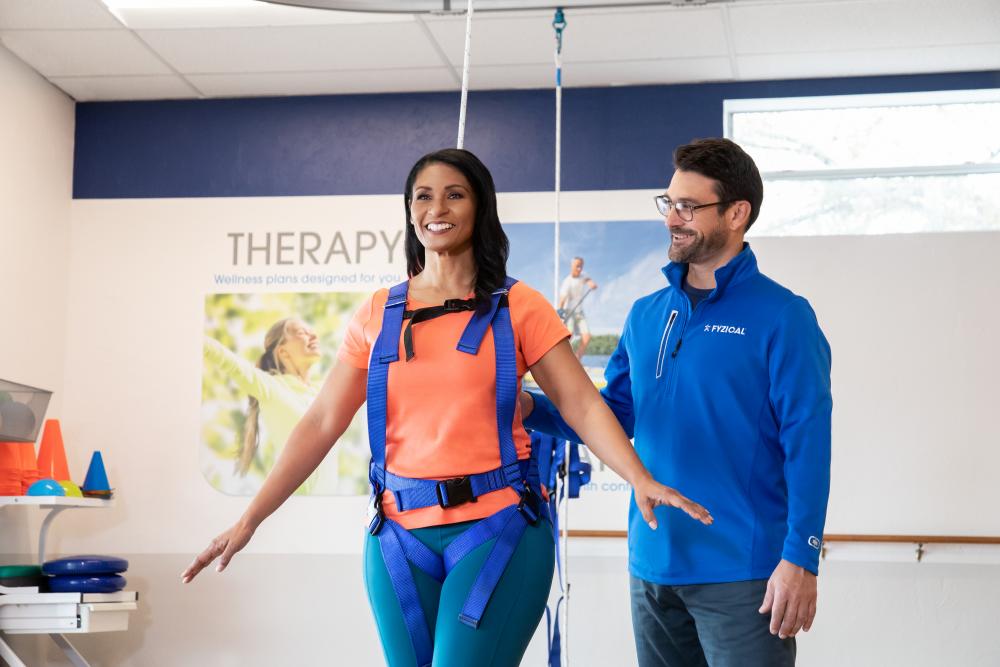 Welcome to FYZICAL-West Sugar Land
Are physical limitations or pain impacting your ability to move, function and love your life?
If so, it's time to GET FYZICAL!
FYZICAL Therapy & Balance Centers in Sugar Land, TX is unlike any physical therapy center you've been to before. Our highly skilled, compassionate team is 100% focused on achieving optimal health and wellness for you so you can get back to living the life you enjoy. We believe in creating an honest partnership with both you and your entire health care team in order to create a specific program designed uniquely for you. Whether you are recovering from an injury, surgery, or health condition, let us help you ensure that pain or balance issues do not prevent you from loving your life!
At FYZICAL, we have a deeply rooted passion for what we do, which makes it natural to deliver on our promise to create an individualized, comprehensive treatment plan that will optimize your physical, emotional, and mental recovery.
At FYZICAL, you will be receive one-on-one treatment by our physical therapist, which minimizes virus exposure and maximizes your recovery potential through personalized attention and hands on treatment.
It's time to get FYZICAL if:
You're tired of living in pain
You just want to feel better and move better
You want to restore the function in a part of your body
You need non-invasive treatment for a musculoskeletal problem or sports injury
You want to overcome a balance/dizziness disorder or neurological condition
You have been in an auto accident or injured on the job
You want to improve your strength, endurance and physical conditioning
You want to prevent injury
You want to explore all your non-surgical options being considering surgery
You want to maximize your post-surgical recovery
At FYZICAL Sugar Land, our friendly caring team is determined to treat you with respect and dignity in a efficient timeframe. Our promise to our patients is to consistently deliver cutting edge patient care combined with an unparalled customer service experience. You will be contacted the same day of the referral, and offered an appointment within 1-2 business days. Also, you will have access to your physical therapist via phone outside of normal business hours should you have any questions or concerns. And we are always open to feedback in order to optimize your experience from start to finish.
FYZICAL® Therapy Services