Stopping the Leaky Pipes How many of you readers have had the experience of leaking a little urine (or maybe a lot) when you giggle with your friends or have a sneezing attack in this height of allergy season? If you admitted to this (and know that you aren't alone if you did), do you know that you can do something about it with physical therapy? Pelvic floor PT can have a huge impact on the symptoms of stress incontinence (typically from cough/laugh/sneeze) of both bladder and bow...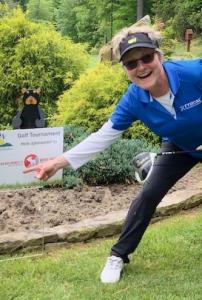 Meet Our Fearless Leader Dawn Rouse is a physical therapist and owner of four Fyzical clinics in Western North Carolina. She has 30 years experience in this field. Although many of you know about Dawn's educaton, many of you may not know why she got started in this field and probably haven't heard all her amazing stories. Since she was a small child Dawn has had a passion for helping others in need. At the young age of seve she witnessed her mother working fourteen hour days and saw the ...
6 Most Common Causes of Sciatica Sciatica refers to the pain that follows along the path of the sciatic nerve. The sciatic nerve branches from your lower back through your hips, buttocks and the outer side of the leg. Keep reading to learn the 6 most common causes of sciatica. A lumbar herniated disc refers to a problem with one of the cushions (discs) that are between the individual bones (vertebrae) that are stacked and make up your spine. A spin...