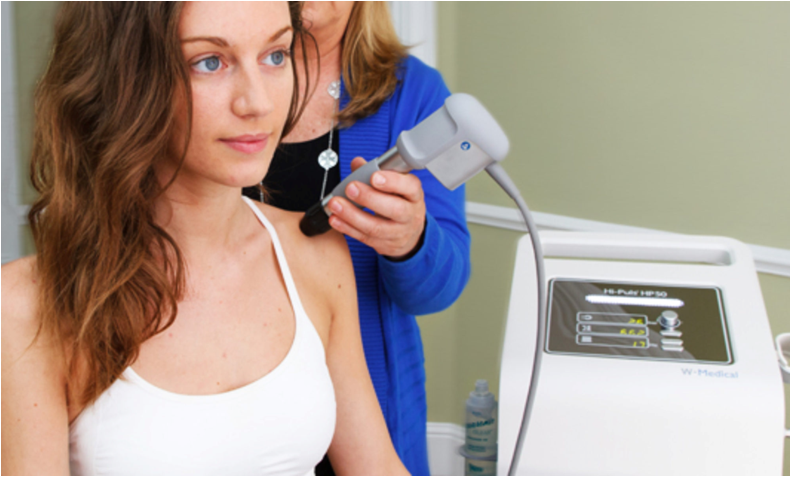 Welcome to FYZICAL Hazleton
Are you suffering from pain, hurt yourself or have problems with dizziness and balance? You may have tried other ways to help without success and are wondering if there is a better way.
Currently the medical community deals with problems by treating the symptoms such as with medication and injections. This however does not in most cases address the cause of the problem.
Our facility here in Hazleton is an innovative health and fitness facility that has a new model for managing muscle, joint, nerve and dizziness problems.
We understand treating a problem starts with finding the source of the problem. Unlike other Physical Therapy clinics, we use diagnostic tools such as:
Ultrasound Imaging
EMG/NCS
Infrared video goggles and
Computerized balance testing
This allows us to identify the location and severity of your problem. Using these tools has been found to be 62% more accurate than traditional methods.
Once we find your problem, we use that information to find the right treatments using new technologies, innovative methods and hands on techniques to give you a better chance of getting better.
"As a nurse and mother of a Physical Therapist I can attest to the benefit of care at FYZICAL. The environment reflects attention and care to a variety of age groups, afflictions and goals. It is evident that the care @ FYZICAL has improved the quality of life for my husband and I. It also permeates throughout the local community. We drive over 45 minutes from our home to receive care @ FYZICAL in Hazleton!"
~Nancy Powers
Once you get back to feeling better, we have a fully equipped medically based fitness facility where you can continue to work on your health and wellness.
This combined with an expert team is the future of Physical Therapy.
So for those of you who are having pain, are injured, dizzy or just want to get healthier, FYZICAL Hazleton can help you gain a better understanding of your problem, develop the right course of treatment and keep you feeling better. If you would like to know more, explore our site or call us at 570-501-1808. We are here to help you love your life.
Want to know more about FYZICAL Therapy and if we could help you?
Call us or click below for a FREE Virtual or Onsite Q&A Session
---
Are you interested in joining our Physical Therapy TEAM?
We are looking for a Physical Therapist who wants to work in a fun, positive environment and be at the forefront of the profession.
New Graduates are welcome to apply!
To find out more about our career opportunities, click on the APPLY NOW tab on the top right of this page!
Looking for some Tips on Dizziness and Pain Relief?
Click on the links below:
Download Our Free Reports
FYZICAL® Therapy Services
Download our free
e-Books