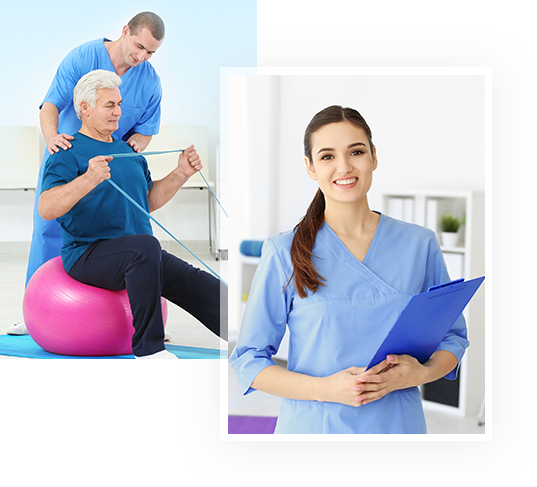 Welcome to Fyzical Health
When it comes to your health, its personal. As such you deserve personalized quality and effective care. At FYZICAL Therapy & Balance Centers, we work with you to understand your health and wellness goals and create a customized plan around you. We are passionate about helping you recover quickly and safely, but we also focus on making sure you don't get hurt in the future.
FYZICAL is part of a movement to lead the charge to transform healthcare from one of "sick care" to "well care". By understanding your total well-being, we can help you get well and stay well. Our Physical Therapy Clinic in Northport is unlike any other physical therapy center you've been to before.
Think FYZICAL Health If:
You're tired of living with pain
You want to feel and move better
You need to heal an orthopedic problem or sports injury
You have been in an auto accident or injured on the job
You want to improve your strength, endurance and physical conditioning
You want to prevent injury
You are experiencing pelvic pain
You have a child with pediatric physical therapy needs
At FYZICAL, not only will we get you back to a healthy life, but through our comprehensive programs you will discover how to achieve the pinnacle of healthy living, feel better and stay feeling best.
Let us show you what it means to Love Your Life.
FYZICAL® Therapy Services