COVID-19 Deconditioning Screen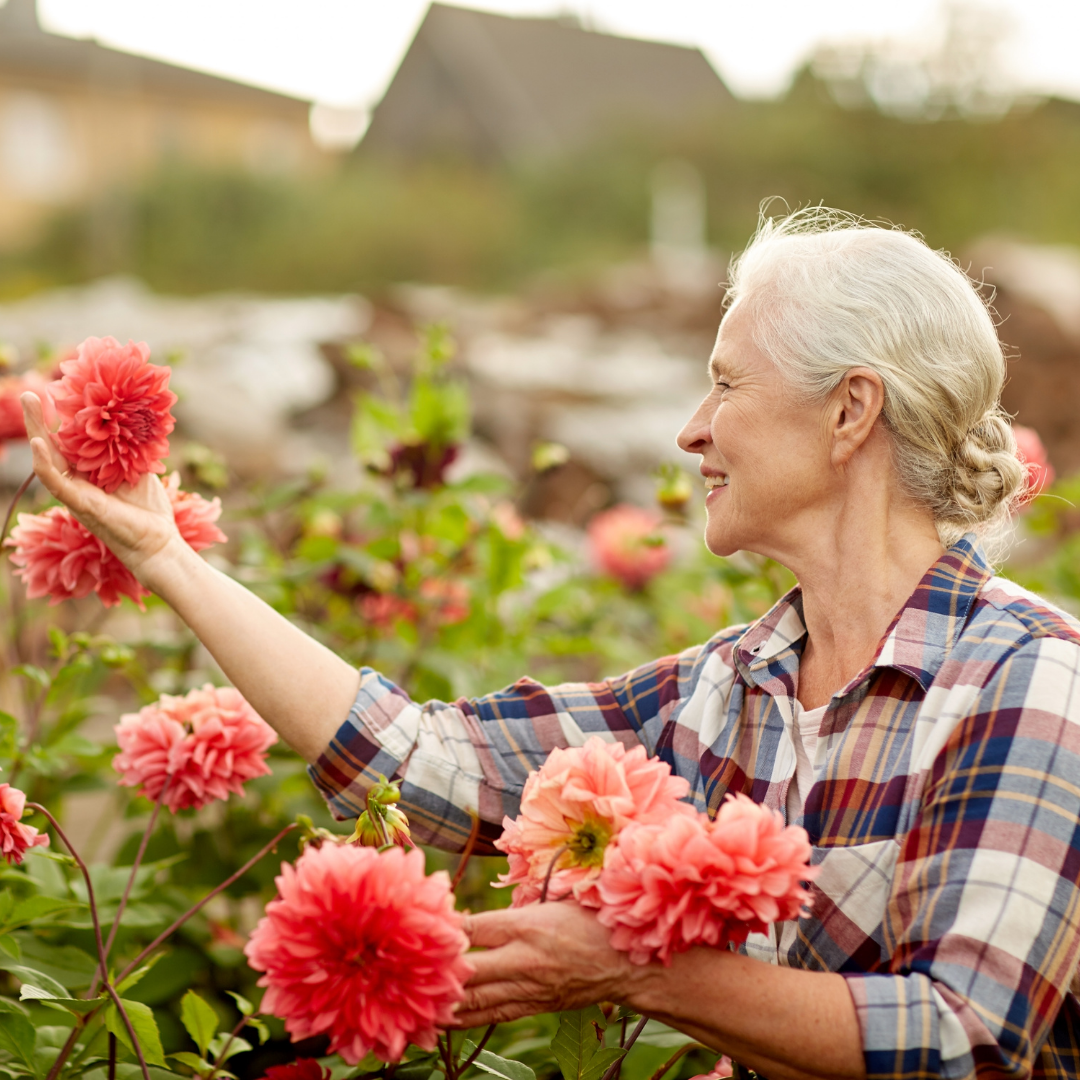 After COVID-19, SCREEN PAMM & Yourself
Meet Pamm.1 She is a mother, a grandmother, and before COVID-19 she was an avid gardener. But during the shelter-in-place order, Pamm spent more time inside, on the couch. Now she is weaker, more lethargic, and she wants to get back to doing the things she loves. Now that we are re-opening, it is time to SCREEN PAMM for 10 common issues that can be addressed with Physical Therapy. Screen yourself, and if you have any questions talk to your doctor about how Physical Therapy can help. At FYZICAL Rockville, we want you to Love Your Life!
SCREEN PAMM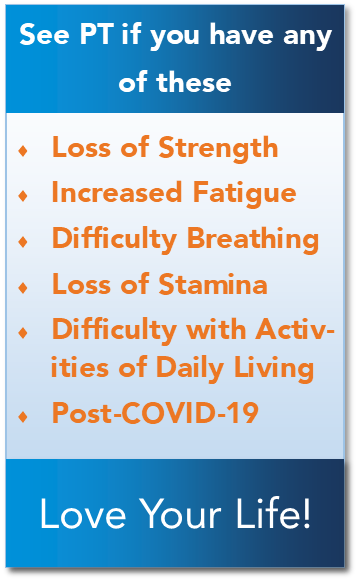 Strength: Have you lost strength? Are you unable to do task you previously could?
Cardiac Status: Have you had changes in heart rate or blood pressure?
Respiration & Pulmonary Status: Have you had Shortness of breath, Cough, reduced O2 Levels or Increased CO2 levels?
Expectation of Falls: Have you fallen? OR Do you worry about falls?
Endurance: Have you lost stamina? Does it take you longer to do tasks?
Neurologic Status: Have you noticed a change in your coordination or do you feel "Foggy?"
Pain & Fatigue: Have you noticed any muscle pain or soreness?
ADLs: Are you having difficulty completing Activities of Daily Living?
Mental & Cognitive State: Have you had any changes in mood? Do you notice yourself feeling sad?
Mobility & Flexibility: Have you lost the ability to get around? Do you notice a lack of flexibility?
1Pamm is not a real person, she is an illustration of common patients suffering from the effects of Sheltering-in-Place during the COVID-19 crisis.