Exclusive FYZICAL Advanced Supplement Line
Supplements play an integral role in the FYZICAL mission to provide an innovative, multi-faceted approach to helping our patients achieve their health and wellness goals and speed recovery times. That's why FYZICAL offers the highest quality supplements that are specially formulated to meet our high standards.
Guaranteed Potency • Non-GMO Ingredients • Hypoallergenic Ingredients • Clinically Researched Branded Ingredients
Doctor Formulated • Therapeutic Levels of Ingredients • No Unwanted Fillers or Binders • No Artificial Ingredients
Inventory varies, please contact us to verify the availability of products. Click here to contact us.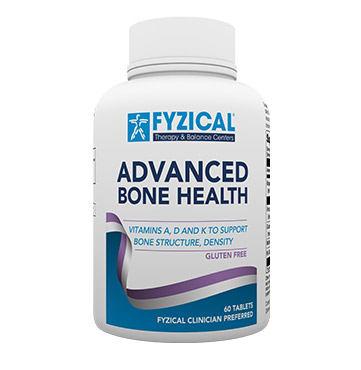 FYZICAL Advanced Bone Health
Supports bone structure, density, and integrity (Includes Vitamins A, D3, and K2)
Supports normal development, growth, and maintenance of the skeleton
Vital for bone remodeling - Removing old weakened bone tissue to make room for new stronger tissue
Essential for normal calcium metabolism
Helps transport calcium from the blood to form a healthy bone matrix*


Contact us for availability and details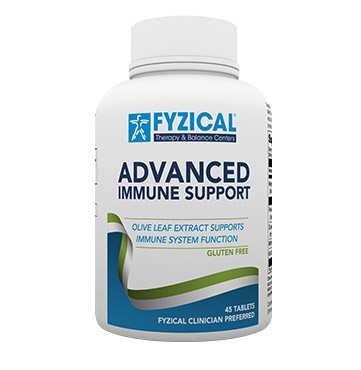 FYZICAL Advanced Immune Support
Protects the digestive and central nervous system
Olive leaf extract to support immune system function
Inhibits microorganism growth
Works directly against unwanted minerals by stimulating protective cells without suppressing the immune system
Aids in detoxification may help with weight loss
Can help lower blood pressure and reduce cardiovascular risk*


Contact us for availability and details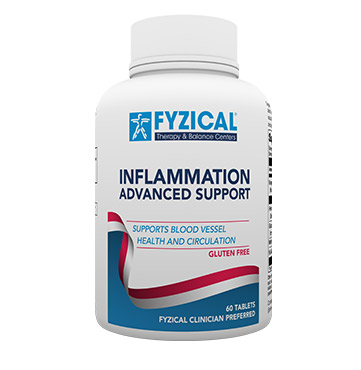 FYZICAL Advanced Inflammation Support
Supports circulation and blood vessel health to decrease inflammation
Helps maintain cholesterol levels within normal ranges
Supports liver, gallbladder, digestive and circulatory health
Protects stomach against excess acid
Supports joint comfort and bile production for better fat digestion*


Contact us for availability and details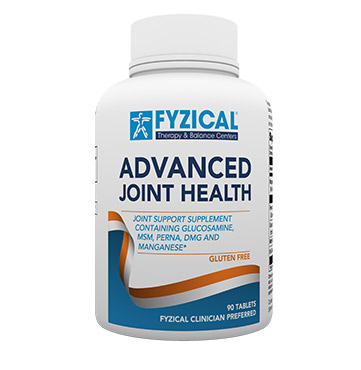 FYZICAL Advanced Joint Health
Supports proper joint and connective tissue functions by combining the powerful benefits of multiple nutrients:
Perna supports joint lubrication/flexibility, reduces joint discomfort, improves range of motion
Glucosamine helps produce hyaluronic acid and chondroitin sulfates to support joint comfort/mobility
MSM is a source of sulfur which the body needs to support joint comfort and circulation
DMG supports joints through immune system modulation, circulation, oxygen utilization, and antioxidant protection
Manganese - Essential mineral that helps produce collagen, proteoglycans, and glycosaminoglycans in the joints*


Contact us for availability and details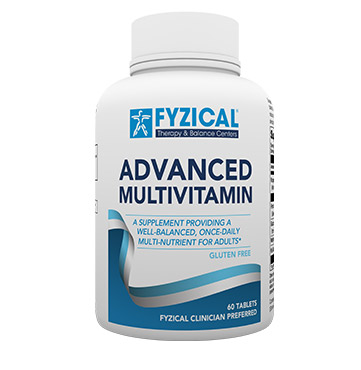 FYZICAL Advanced Multivitamin
Balanced one-a-day multivitamin supplement for all adults
Whole-body health and support
Supports your metabolism, energy, and immunity
Vital nutrients for bone health, antioxidant support, cardiovascular health
Vegetarian and gluten-free*
Contact us for availability and details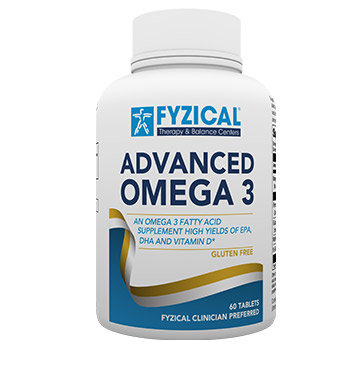 FYZICAL Advanced Omega 3
Supports your heart, brain, and cell membranes
Enhances neurological performance and immune system
Promotes brain, eye, skin, hair, and joint health
May also help fight against heart disease, stroke, autoimmune disorders, depression, and anxiety
Lemon flavored | 900mg EPA and 660mg DHA*


Contact us for availability and details
*These statements have not been evaluated by the Food and Drug Administration. This product is not intended to diagnose, treat, cure or prevent any disease.