What does Direct Access mean?
NO REFERRAL NEEDED! Direct Access means YOU have control over YOUR HEALTHCARE! As a patient, YOU have the opportunity to seek the care that you need, NOW. Direct Access to physical therapy means that you can receive an evaluation and treatment from a Physical Therapist without a physician's referral or prescription. Of course your doctor is a valued member of your healthcare team and we will communicate the plan of care you and your Physical Therapist create to get you on the path to wellness. But you can avoid the delay of multiple appointments before getting the care you need by using Direct Access to physical therapy with FYZICAL Cedar Crest!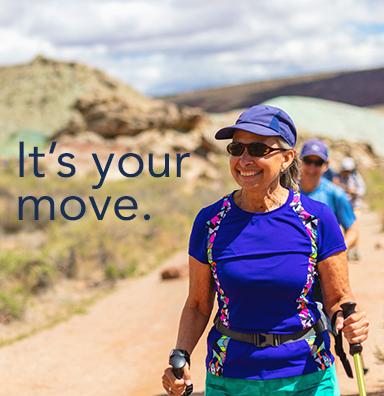 What does Direct Access to physical therapy mean for you?
Faster access to healthcare equals faster recovery and getting back to your life.
Immediate evaluation, diagnosis and treatment for your musculoskeletal pain, discomfort or injury, by your Physical Therapist without the unnecessary delay caused by visiting another healthcare professional.
Immediate consultation with your Physical Therapist to determine if therapy is needed or if further examination by another healthcare professional is recommended.
Quicker return to work, play, living due to receiving treatment without delay.
Freedom to choose a Physical Therapist as you would your MD, DO, Chiropractor, Dentist or another healthcare professional.
Continuity of care as you return to your Physical Therapist of choice for all your musculoskeletal needs including general wellness, relief from injury and injury prevention.
FEEL BETTER FASTER by using your choice for Direct Access to physical therapy with FYZICAL Cedar Crest!
What injuries/concerns can your Physical Therapist help with?
Headaches, neck and back pain
Joint pain (shoulder, elbow, wrist or hand, hip, knee, foot or ankle)
Any injury due to a fall or trauma
Poor posture
Jaw pain/TMJD
Rheumatoid and Osteoarthritis
Osteoporosis
Premature aging and decreased muscle tone
Urinary incontinence/pelvic pain
Decreased ability to walk
Decreased mobility or range of motion
Poor balance/fear of falling
Chronic fatigue and fibromyalgia
Pain/decreased mobility/decreased strength due to obesity
Fatigue/poor endurance due to pulmonary dysfunction
Poor endurance due to cancer and related treatments
Does insurance pay for Direct Access physical therapy?
Most third-party insurance companies will cover your Direct Access physical therapy visits. Our team will check your benefits and explain your coverage during your evaluation visit.
---
Call us today to learn how we can connect you with the care you need, now.