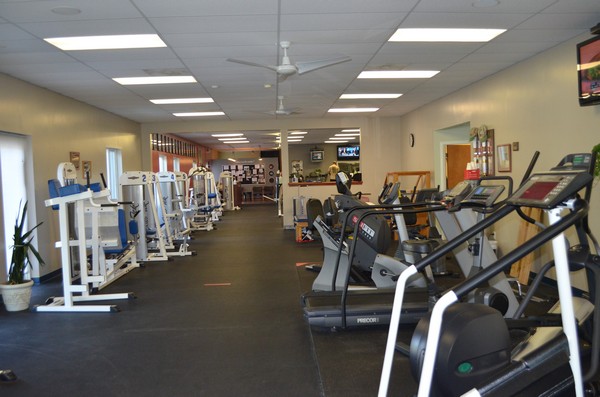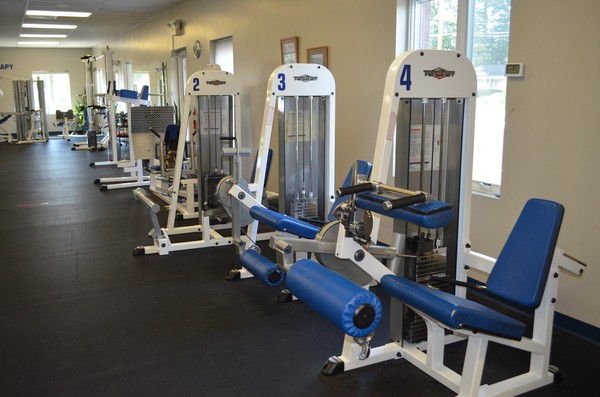 At Fyzical Therapy and Balance Centers Forest Hill, were are dedicated to delivering the highest standard of care, in the Harford county area.
We are distinguished in our field by a number of unique strategies.
For example, our patients are treated one-on-one with a therapist, rather than being referred for a portion of that time to technicians and aides.
Our patients are cared for in one of our many private treatment rooms.
During the exercise portion of the treatment, each patient can enjoy the communal environment of our open gym space where we provide ample machines for each patient's individual strengthening needs. Upon discharge, we invite all patients to continue to participate with a 30 day free trial membership at Forest Hill Health and Fitness, which is located next door.
We also have a dedicated space for balance activities which includes parallel bars and a Safety Overhead Support (SOS) and a single point fixation station. These allow our patients to have the confidence that they will not fall, as they go through various levels of challenging activities to improve their balance.
We emphasize patient education throughout the entire treatment process to help speed their recovery and prevent recurring pain through self-treatment and self-management.
We are also dedicated to providing a pleasing and professional work environment for our physical therapist, and their dedication and enthusiasm is reflected back to our patients.
At Gary Lynch Fyzical Therapy and Balance Centers Forest Hill, we believe consistent treatment is a priority. We work to ensure each patient is scheduled between a team of 2 therapists throughout their treatment program. This allows a closer understanding of each individual patient, and to build a sense of comfort and rapport with them.
All our physical therapists exceed the Maryland State Board of Physical Therapy Examiners requirements for continuing education, allowing for application of the latest evidence-based techniques. Additionally, we are commited to the promotion of our profession. We have partnered with local universities to mentor students who are completing the clinical portion of their physical therapy program.
We are located in an accessible facility at 2217 Commerce Road, Forest Hill, MD 21050. For an appointment call 410-638-0700 or email us at foresthill@fyzical.com.