LSVT BIG
Keep Your Movement Alive!
Parkinson's and Your Body
Parkinson's disease (PD) causes movements to become smaller and slower than typical. It also affects balance,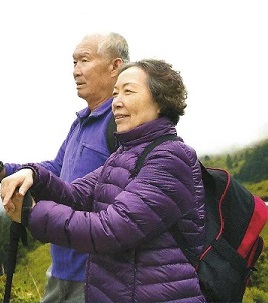 coordination, and posture. These changes can diminish your confidence, speed, and safety with common tasks.
LSVT BIG Can Help!
Research on LSVT BIG has documented improved ratings on tests of motor functioning in people with PD following treatment. Improvements include:
Faster walking with bigger steps
Improved balance
Better movement in the torso
Reduced risk of falling
LSVT BIG - Why It Works
Scientifically studied: Get results you can count on.
Personalized: Practice the things YOU want to improve - from handwriting to hiking. You choose!
Neuroplasticity: Use exercise to change your brain.
Dosed right: Intensive training gives you "BIG" results that last.
Empowering: Learn how to take control over your movement.
LSVT BIG Consists of:
16 individual, 1-hour sessions, with LSVT BIG Certified physical therapists
4 consecutive days a week for 4 weeks
Training in functional skills personalized to you
Homework to accelerate your progress
When to Start LSTV BIG
The earlier the better, but it is never too late to improve your function!
After LSTV BIG Treatment
Practice your LSTV BIG exercises
Participate in BIG for LIFE®
Return for regular tune-ups
Engage in fitness you enjoy, such as boxing, dancing, hiking, and more
Use the LSVT BIG Homework Helper videos for support and motivation
Treatment Access Made Easy
People of all ages and stages can be helped with LSVT BIG.
Find a therapist
Choose one of our locations that is convenient for you to find a Certified Clinician - Fyzical Waterford, Fyzical Port Huron, Fyzical East China, Fyzical Algonac.
Check Your Insurance
Ask about therapy benefits - which Medicare and most insurance policies offer.
Contact your Doctor
Ask them to send a referral for PT to the LSVT BIG therapist of your choice
KEEP YOUR MOVEMENT ALIVE!
Get the life-changing benefits of this empowering and energizing treatment.
To learn more about LSVT BIG, Call us at (248) 682-3933.