FYZICAL's Health & Wellness Products
Looking to continue your health and wellness journey, even after therapy is over? The following products can help you improve your core strength, better your balance skills, ease your pain or help you become more active! Please see our list of FYZICAL approved health and wellness products listed below.
Inventory varies, please contact us to verify the availability of the products. Click here to contact us.
Foam Rollers
Promotes muscle re-education, flexibility and strengthening
Utilizing Foam Rollers allows you to enhance your balance and body awareness. This roller promotes muscle re-education, motor planning, muscular flexibility and dynamic strengthening. This roller can perform a wide range of rehabilitation and strengthening exercises. Full or half rollers are available!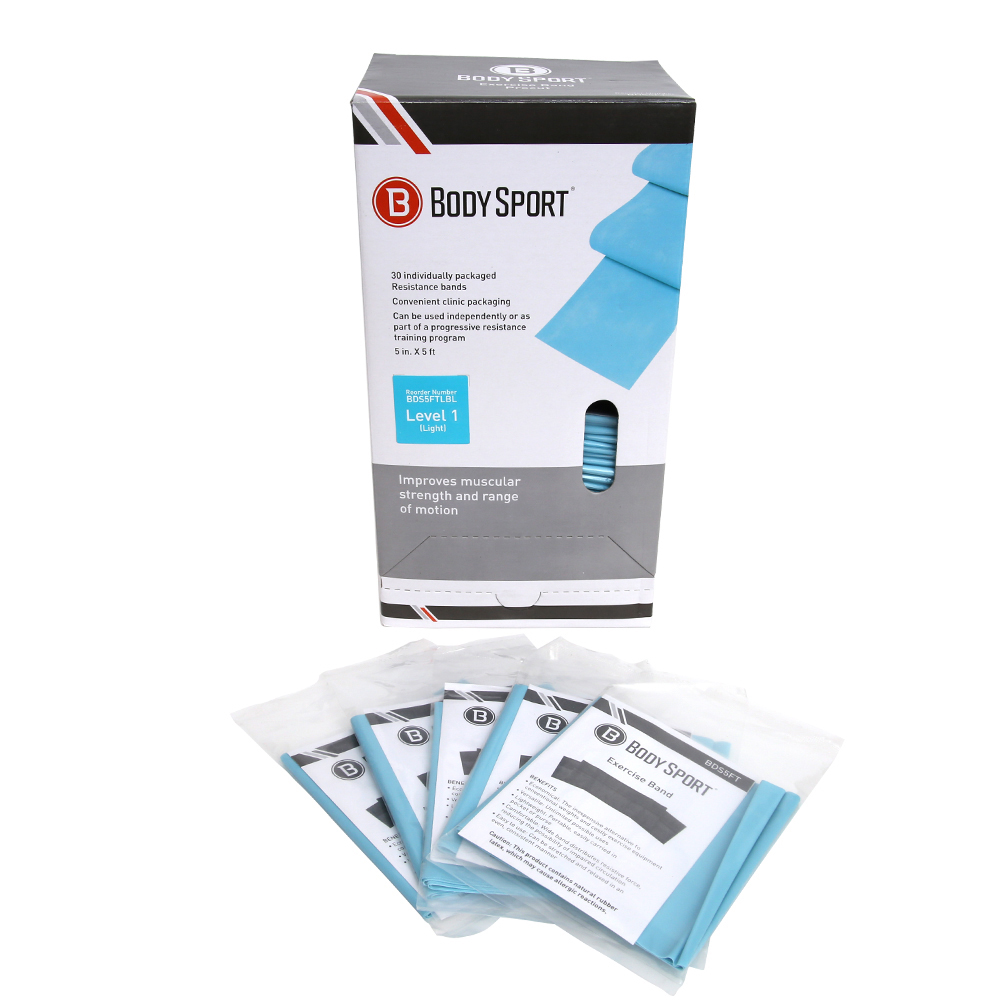 Exercise Bands
Build strength and improve range of motion
Body Sport's Exercise Bands can help you build strength and muscle tone in your hip and leg muscles, as well as the upper body. These bands fit comfortably around the lower and upper legs, providing maximum benefits from minimal, short bursts of restrained movement. These bands are lightweight and portable!
Stretch Out Strap
Get a deeper stretch safely
The Stretch Out Strap has a multiposition grip system that delivers greater safety, control and effectiveness when you're stretching your muscles. This strap will help you obtain a deeper stretch without the help of your workout partner. This strap features 10 grip areas, so you'll never lack a place to grab hold.
BlueRanger Shoulder Pulley Exerciser
Support your heart, brain, and cell membranes
The Shoulder Pulley by RangeMaster, is an over-the-door pulley system, which helps work out your upper-extremities. A lattice-and-clasp band lies over the top of a door and lodges in place when the door is closed. The pulley is designed specifically to not damage the door.
FYZICAL's Therapy Balance Pad
Maintain balance and stabilize joints
FYZICAL's Balance Pads are the perfect tool for barefoot balance training. Due to the foam material, the body will be constantly challenged to stay balanced and stabilize its joints, which will help improve your joint stability over time. Continuously training on this pad can better your balance, mobility, and stability.
Interested in any of the above products?
Give us a call at (828) 966-9036 for more information about the product, price, and item availability for purchase and pick-up in the clinic!