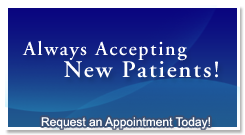 FYZICAL Centerville looks forward to having you join our host of satisfied clients. We look forward to welcoming you to our state-of-the-art facility and providing you the best physical therapy in the community. To schedule an appointment, please click request an appointment on the homepage of our website or give us a call at 937.938.1104! We can also schedule same day appointments.
First Therapy Visit
Your first therapy visit will last 40 minutes. Your physical therapist will discuss the following with you:
Your medical and health history

Your current problems/complaints

Pain intensity, what aggravates and eases the problem

How this is impacting your daily activities or your functional limitations

Your goals with physical therapy
Together you will discuss your goals and develop a treatment plan to target the SOURCE of your symptoms so you can achieve your wellness and rehabilitation goals. An effective treatment plan takes into consideration your time and financial constraints, personal preferences and will include a clear and concise home exercise program that you can successfully work into your daily routine.
Your doctor and therapist will determine how many times a week you will need to attend therapy, which will vary based on your condition and health goals.
Please arrive 15 minutes early to your first visit so that our Client Care Specialist can assist you in filling out your intake forms and make the necessary copies of your insurance cards.
What you'll need to bring:
Insurance card/s
Form of payment
Driver's License
Prescription / referral from your physician for therapy services (if applicable)
Medical assistive devices you regularly use (if applicable)
DO WE ACCEPT MEDICARE?
Yes, we are a Medicare provider. Medicare covers 80% of physical therapy services. The remaining 20% is the patient's responsibility unless you have a supplemental insurance. As a courtesy we bill all secondary insurances. Currently there is a Medicare cap in place for outpatient therapy services.
DO WE ACCEPT PRIVATE INSURANCE?
We will accept any insurance and bill as a courtesy to our patients. We participate with most health insurance plans; however, it is very important to check your insurance benefits prior to attending therapy to ensure that services will be covered. We will call to verify your benefits for you.
HOW DO I KNOW WHAT MY INSURANCE WILL COVER?
As a courtesy to our patients, we will call to verify your benefits for therapy services. Please remember that a verification of benefits IS NOT a guarantee of payment. We are often quoted incorrect information and can only relay what we are told by your insurance company. It is always a good idea for you to call your insurance to verify this information.
DO WE ACCEPT OTHER FORMS OF PAYMENT?
Yes, we do in the event your insurance does not cover our services or you do not have any insurance. You can choose to pay via cash, check, debit card, credit card (Visa, Mastercard, Amex, or Discover), Apple Pay, and Google Pay at the time of your visit.
DO I NEED A PRESCRIPTION OR REFERRAL FROM MY DOCTOR?
All Medicare patients require a prescription or referral for therapy services. Prescriptions or referrals are valid for 30 days following the date of the script/referral. Private insurance companies may or may not require that you obtain a prescription/referral. Some require a direct referral from your primary care physician (PCP). In all cases, it is important to call to verify this information with your insurance prior to starting treatment.
For more Frequently Asked Questions, please click here.