Fyzical Centerville is a proud distributor these products that will complement your physical wellbeing:
Archies Footwear - designed by a Physical Therapist and fits like an Orthotic. They look just like 'normal' flip flops, yet provide the same amount of support as a typical orthotic. Click here to learn more to know more.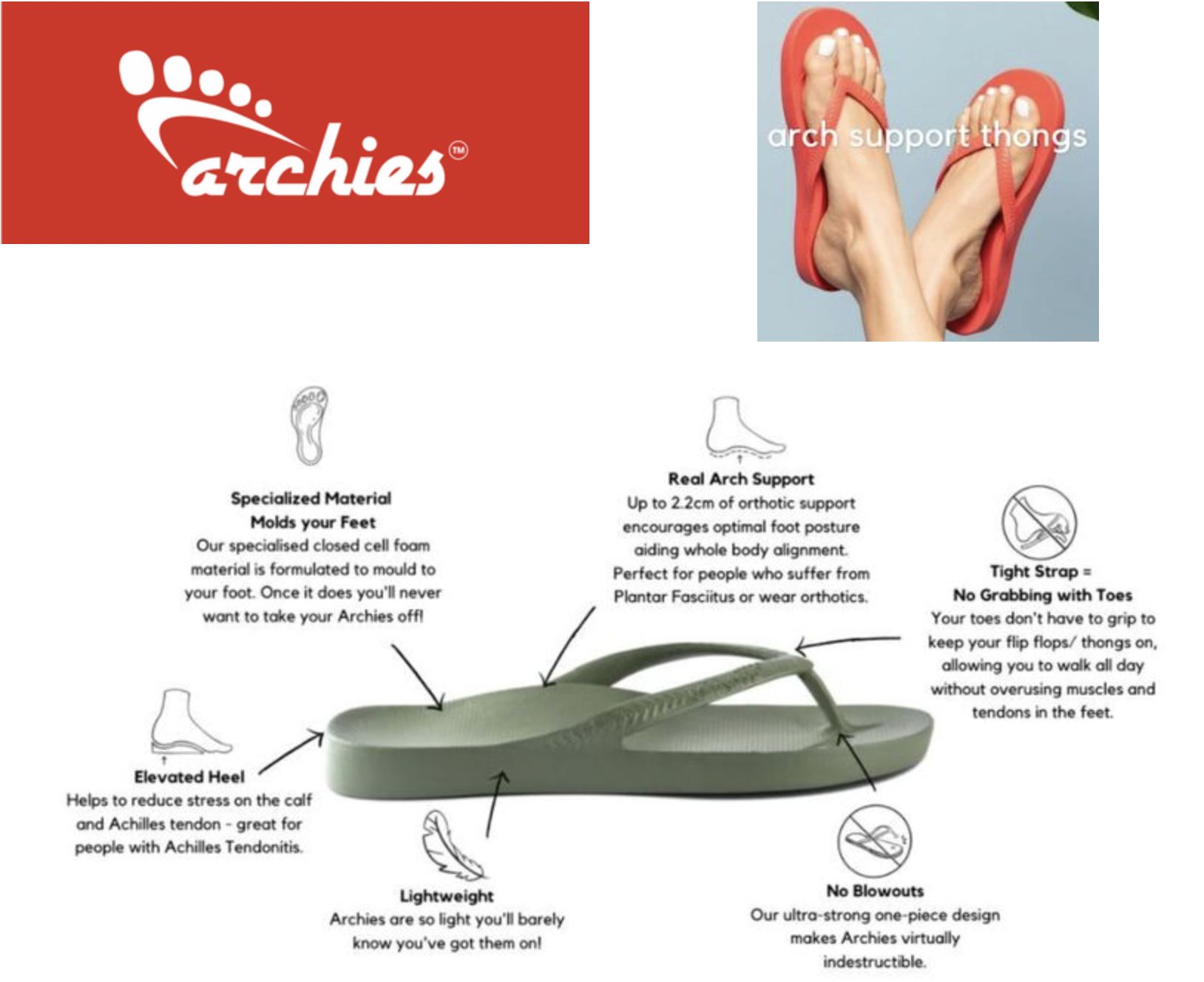 Naboso Inserts - the first-ever small nerve proprioceptive insoles and mats designed to stimulate the nervous system and enhance movement. Click here to learn more.