Can you visit FYZICAL Corpus Christi during the coronavirus outbreak?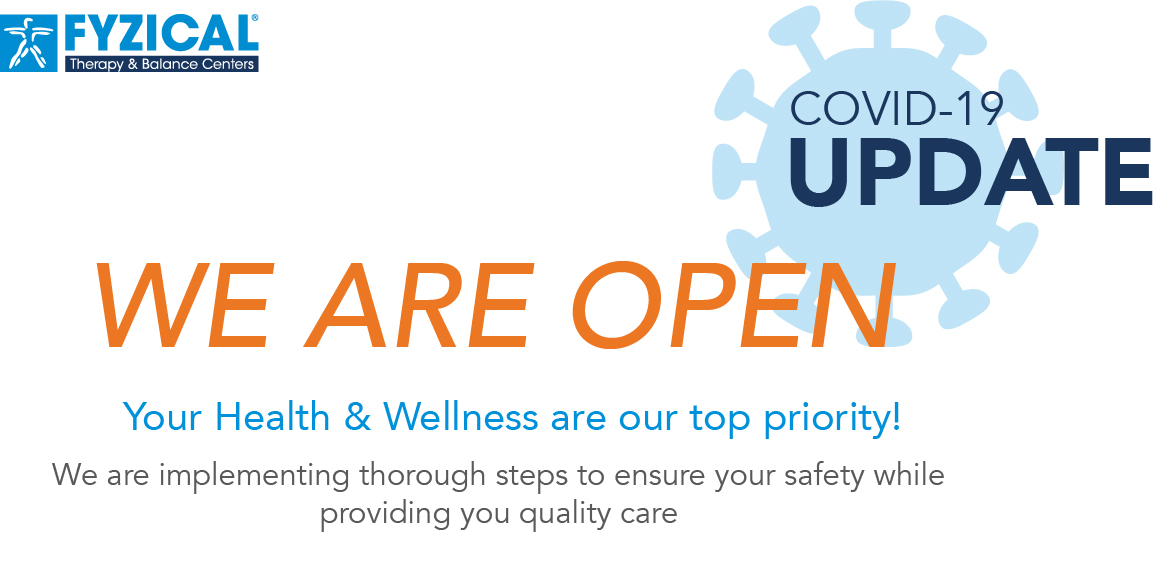 True, many hospitals and clinics have canceled or rescheduled non-emergency appointments to help free up resources for COVID-19 patients. The American Physical Therapy Association (APTA) has encouraged physical therapists to remain available to patients.
Therapists assess each patient to determine their needs and how to reduce exposure. FYZICAL Corpus Christi has also intensified our cleaning and disinfecting procedures, while following CDC guidance. For the safety of himself and others, our therapist has received the COVID-19 vaccine.
If you still have in-person PT appointments, there are steps you can take to help protect yourself and others from exposure to the coronavirus.
Wear a mask on your way to and during your PT visit.
Please use hand sanitizer or wash your hands before each treatment, after handling paperwork or pens, after touching any surfaces or therapy equipment, and upon leaving our facility.
Please stay home for 2 weeks if you recently traveled overseas or had contact with someone with COVID-19.
If you have a fever, cough, or trouble breathing, please make an appointment with your primary care physician and contact us to reschedule your PT appointment.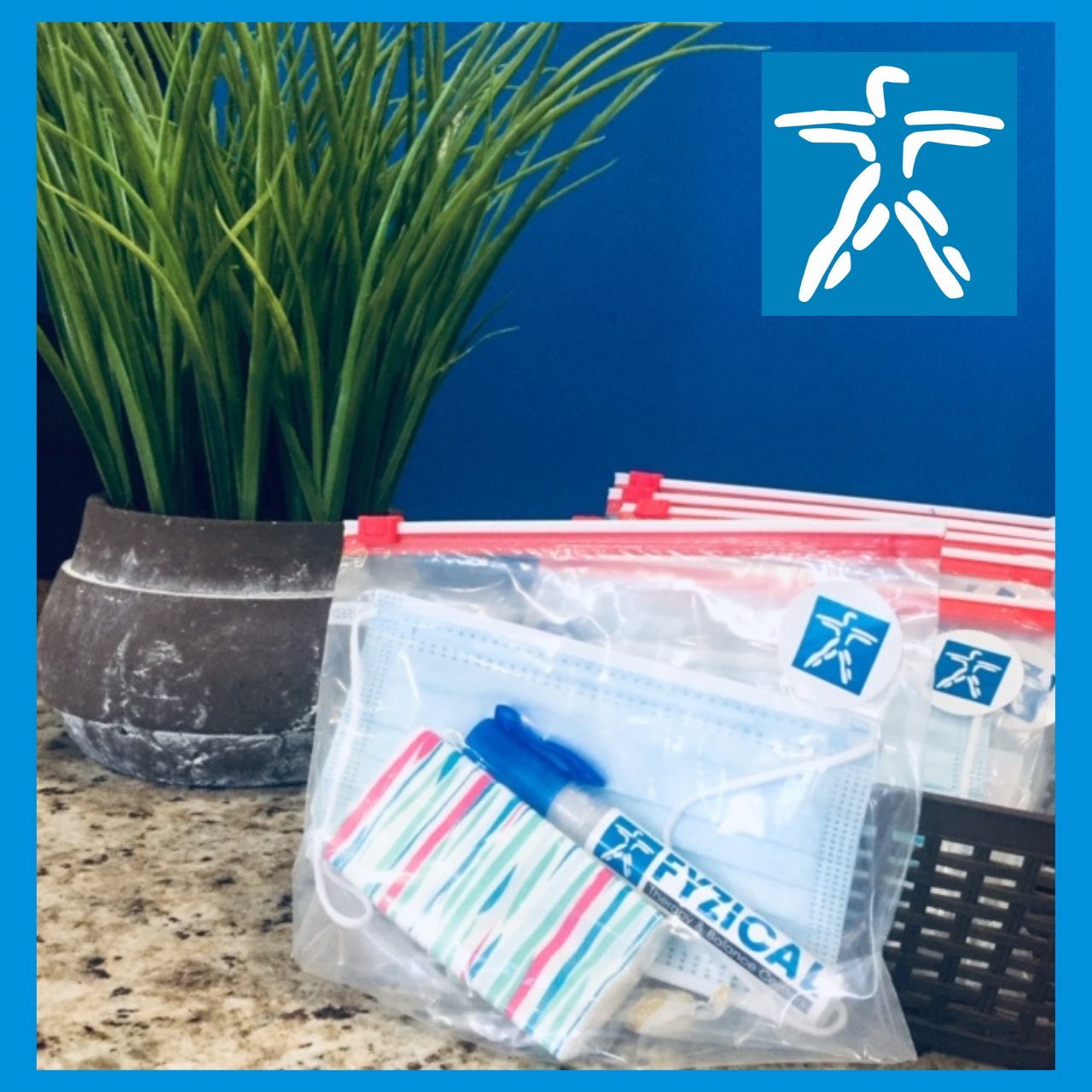 At FYZICAL Corpus Christi, we are now providing COVID Prevention Care Packs to our clients. It includes a mask, hand sanitizer, tissue, and a few throat lozenges.
If you are concerned about exposure to the coronavirus or your physical therapist is not sure if an in-person visit is appropriate, there are other options! Ask about telehealth options at your nearest convenient FYZICAL location. To learn more about our COVID-10 preparedness, visit our blog post called "Physical Therapy Remains Essential."
Special update: The CDC has recently changed its quarantine guidelines. To learn more, click here.