Student Resources

Student Resources
Located here in the Great Gator Nation, we are excited to be surrounded by so many students interested in the field of Physical and Occupational Therapy!
We are always happy to have the chance to add to the experiences of those with a desire to enter the field. We gladly invite prospective and current students to come talk with us, and even work with us from time to time!
Our site is full of educational and informational resources that many of you may be interested in. We have an interactive section on all types of injuries and conditions. There's also a section on fields relating to popular sports (including football, soccer, and rugby), and their injury care. Interested in ergonomics, ergonomical designs, and work-related activities? There's a segment for that too! We have everything from women's health to a section on what Physical Therapy and Occupational Therapy is!
We are always updating our information as new studies come out, and as people request information on specific topics, so check us out regularly! We also hope to be adding to our library of information by updating our articles library monthly as interesting and new information arises.
Interested in volunteering with us, shadowing one of our staff, or simply speaking with one of our therapists? Reach out to us at gainesville@fyzical.com with the following information:
First and last name
Email and/or phone number
Position of interest (volunteer, intern, shadow)
Semester that you are interested in
Don't forget to check us out on Facebook too!
Additional Information
Wondering what it's like to volunteer and/or intern at FYZICAL Gainesville? The Intern Guide, put together by previous interns, is here to answer all your questions.
If you need a way to keep track of your hours, you can use this Time Sheet.
Here are our Spring 2020 interns at the UF HHP Internship Fair! They spent the day meeting potential volunteers and interns - were you one of them?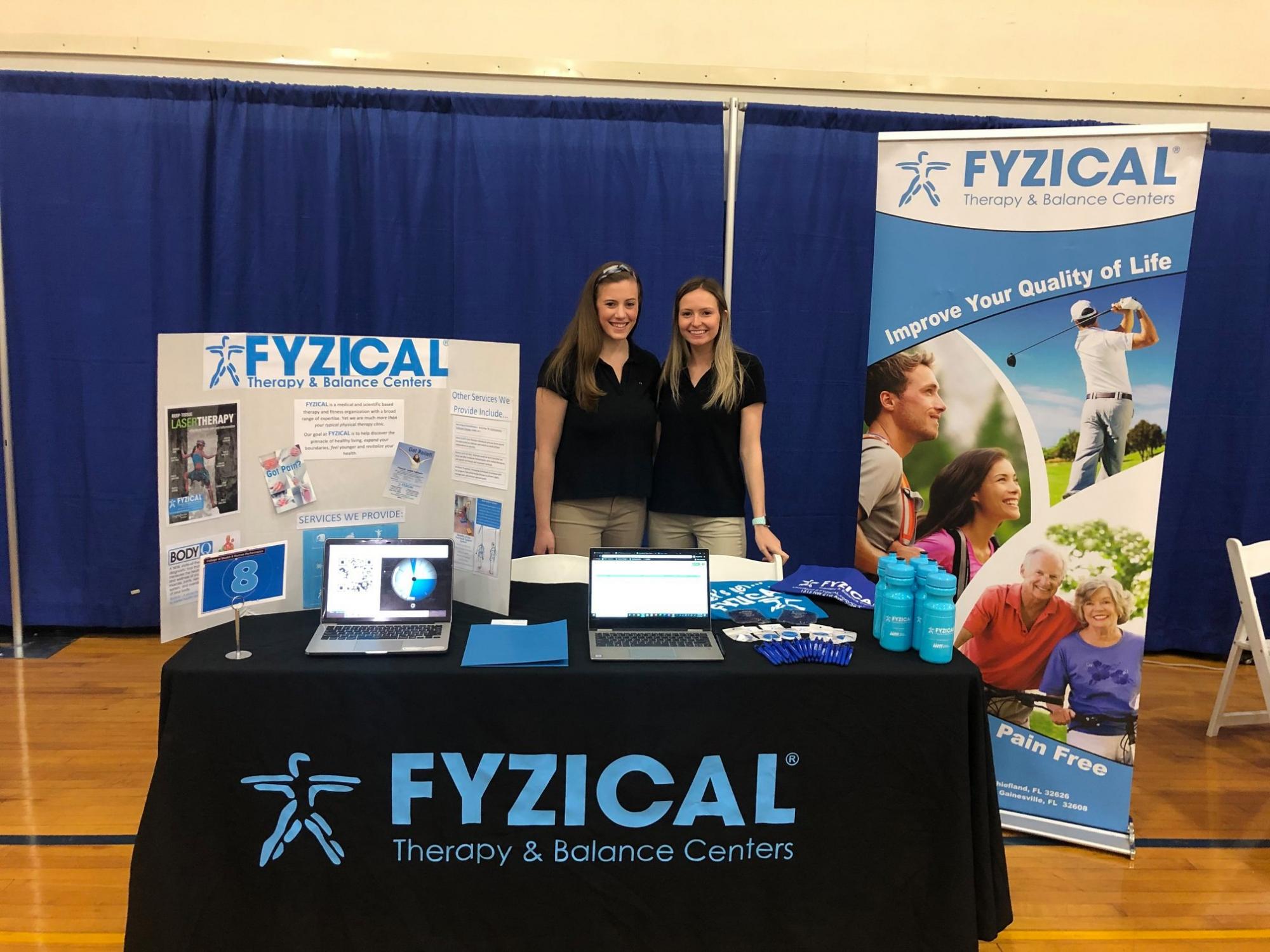 As always, go Gators!