FYZICAL Hazleton was started in 2006 with the simple mission of helping people live a Long, Happy, Healthy Life. We started as a Physical Therapy Facility but felt we could help our clients so much more to improve their health and life. We believe to achieve Optimal Health we need Proper Nutrition, Regular Exercise, Maintaining a Healthy Weight and to look After Problems when they exist. So in 2017 we transitioned into our current facility adding in a fully equipped Gym where we can truly help our clients achieve optimal health and fitness. Take a tour of our Facility below:
Our Therapy Team
We have a friendly, caring and professional team who are dedicated to provide nothing but the best for our patients and members. We take seriously the trust you place in us and are always looking to improve our knowlege and techniques as well as keep up with the latest developments and technologies to ensure we are fulfilling our responsibility to our clients. Our Team is fun loving and aims to provide a positive family atmosphere to allow our clients to feel comfortable and at home in our facility.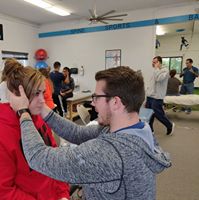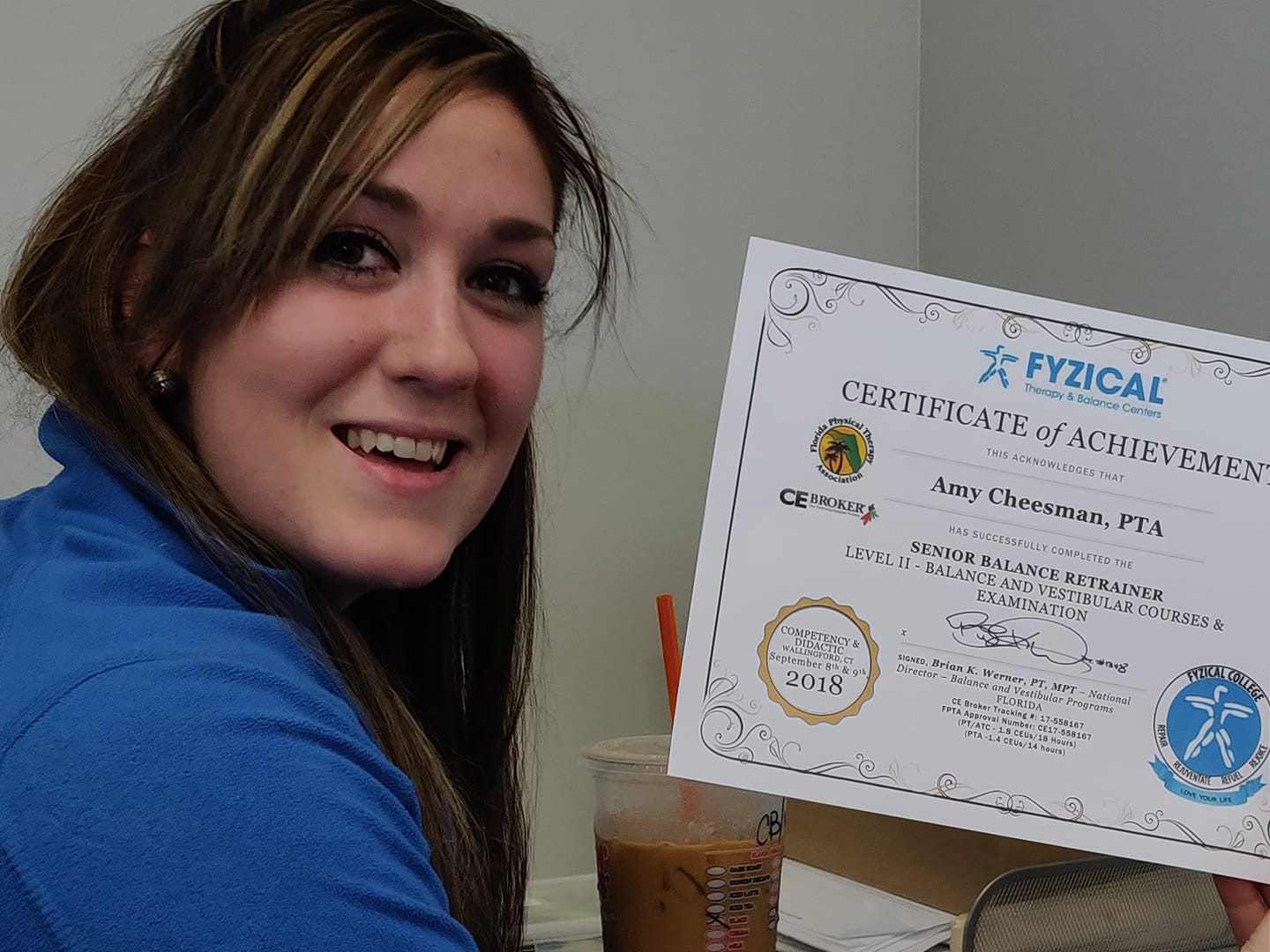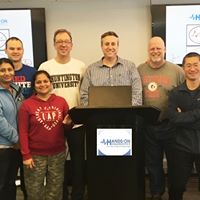 This has allowed us to develop advanced certifications in areas including:
Diagnostic testing
Myofascial Release
Manual Therapies including IASTM(Scraping), Myofasical Decompression (Cupping)
Balance Retraining
Vestibular Rehabilitation
Running and Cycling Analysis and Rehab
Exercise Prescription
Rock Steady Boxing
Through our Community Outreach Program, we keep active in helping the Hazleton Community through our work with the Chamber of Commerce, Hazleton Rotary Club, Speaking Engagements, Fundraising and voluntering at Sporting and Senior Events.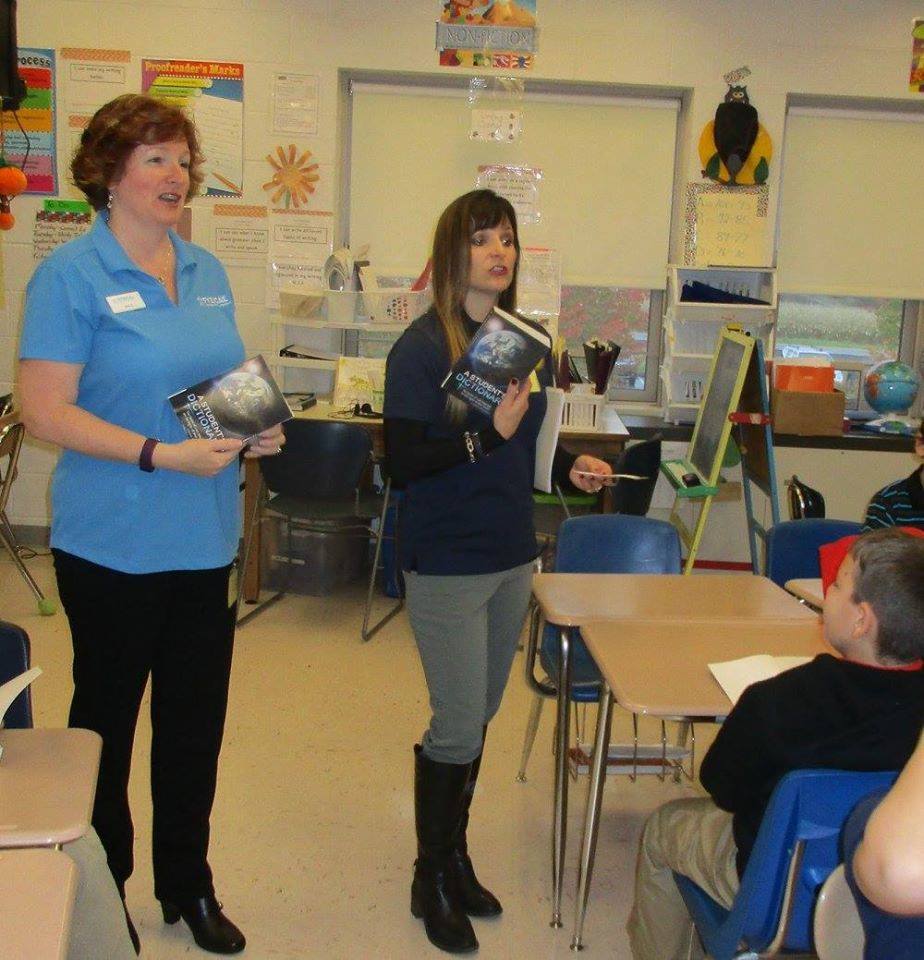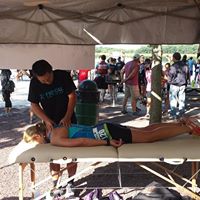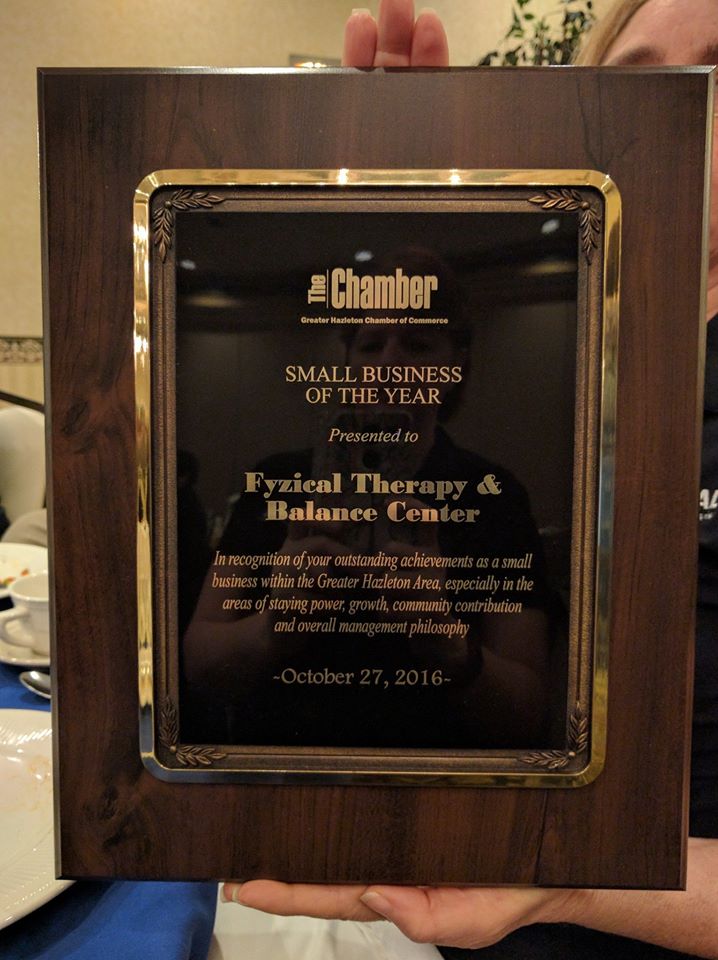 Our dedicated team has allowed us to have been recognized as Hazleton's Small Business of the Year in 2016.
"I've been going to Fyzical for quite some time for ongoing rehab following several surgeries. All the staff and
therapists are so helpful and
genuinely dedicated to seeking the best
outcome for their patients. I can't imagine my experience being any better. I love my "Fyzical Family "
~J Gallagher
Our Location
Located in the Church Hill Mall, FYZICAL's Hazleton facility is complete with state-of-the-art strength and cardio equipment for treating orthopaedic problems, neurological conditions, sports injuries, balance disorders and any aches or pains you might have.
Having such top-notch equipment enables our therapists to design the most advanced, effective rehabilitation programs anywhere in Hazle Township, Pennsylvania. You'll feel right at home in our clean, inviting facility, with staff members who are ready and willing to help you at all times. Experience the FYZICAL difference today.
If you would like to schedule a tour or make an appointment for physical therapy, call (570) 501-1808.