Consider joining our group of clients who prefer to work out in the convenience and comfort of their homes!

We are now offering ONLINE classes, hosted by one of our experienced physical therapy staff.
These are group training and fitness classes, and not considered physical therapy rehabilitation services. Participation in any class requires a signed waiver.
Interested in online classes but still have questions? Email us at grandlakeoakland@fyzical.com, or call us TODAY at (510) 893-8878 to find out more, or to schedule a class.
Please note that you need to contact us FIRST in order to schedule a class or class series. You will then be given information on ways to pay us - one of which is via the pay HERE links on this page.
Balance Classes
Are you concerned about your balance, particularly now that we are moving about less for public health reasons?
Balance is not the capacity to stand on 2 legs or just 1 leg, but rather it is the ability to move with confidence through our homes and communities without fear of falling. Our 2 levels of Zoom based classes work on posture, awareness, strength, and dynamic challenges. The only props you need are a chair to use for a hand hold and steady shoes on your feet.
We offer 2 different levels of balance classes. You can expect an initial 15- minute online interview (at no charge) to help determine your appropriate class level and functional goals. Not all balance problems are the same. Expect to learn effective exercises that are specifically targeted to your type of balance issue, and to have fun. You can join or leave the balance classes at any time.
📢 Hear what class participants are saying about this class:
"The balance classes at Taylor and Thornburg with Deedee Savant have significantly changed the quality of my life. As a senior and with other issues, I was facing a future of a fear of falling and some actual tumbles. Now I can confidently get through my days for I now have the skills to keep my core centered and also to recover when there is some type of unbalancing event, such as stepping on an uneven surface. So thank you Deedee for the gift of days with balance. Both literally and figuratively." - CK
"I love my balance class! I've had too many falls in my life, this class gives me confidence in my body. I feel stronger each week." - SG
"The Balance class has made subtle, important changes to how I move productively and safely. The movements we learn in class are relatable to everyday living. I am pleased with results and look forward to continued benefits." -SW
Schedule:
Balance Level 2: Tues 10:15 am, Thurs 10:15 am
Balance Level 3: Mon 10:15am and 1:15 pm, Wed 10:15am and 1:15 pm
Maximum class size 12
Cost: ( First 2 classes are FREE! )
$15 /1 class
$70 /5 classes
$140 / 10 classes
Please call us if you would like to register for this class. Pay for your class/es by credit card HERE. Write class name and number of classes in the "Account Number" field.
Core: Finding your "True" Core
Do you feel like you have never truly found your core strength, or regained it, after an injury or childbirth? If so, this is the class for you!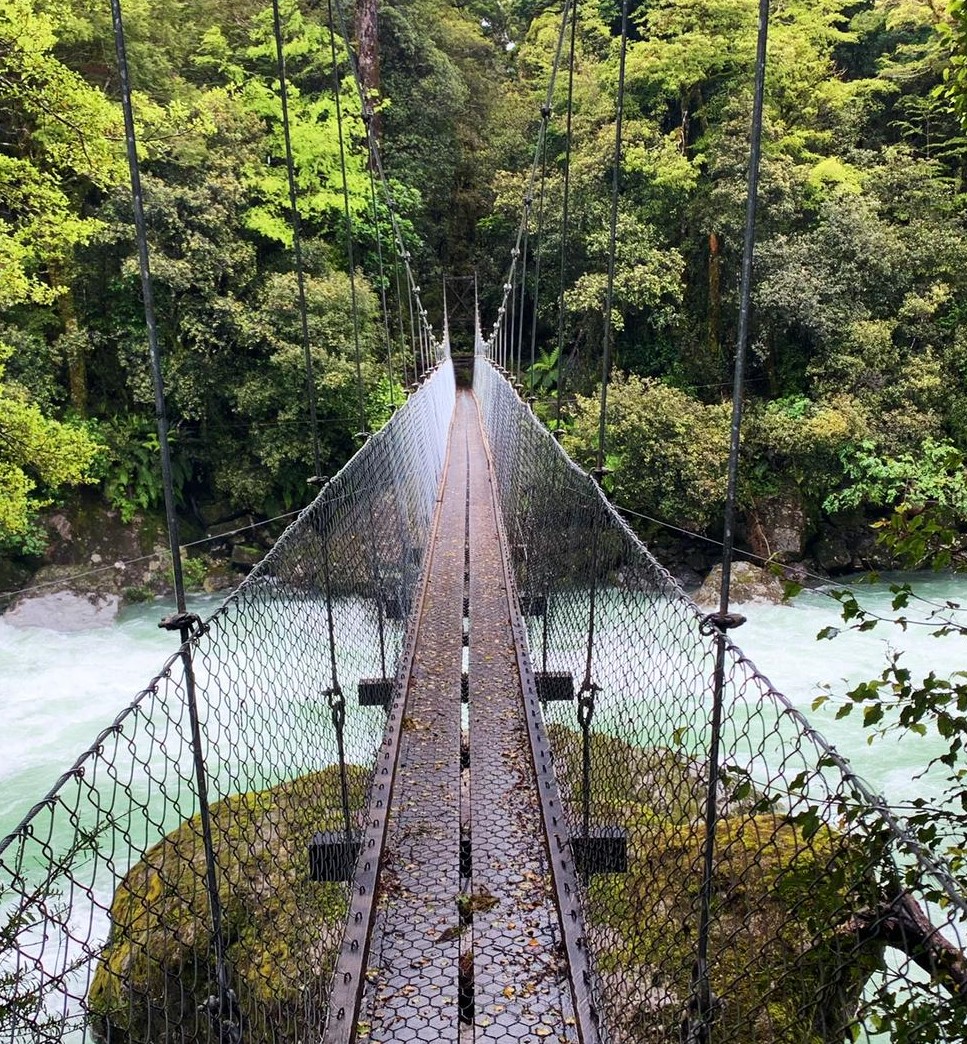 Your core muscle system consists of several muscle groups and layers, including the diaphragm and pelvic floor. We know from research that in the presence of pain or after an injury, your core muscles not only become weaker, but tend to not function together as they normally should. This means both strength AND coordination need improvement.
This class introduces you to essential components of finding your "true" core, like posture, and how you breathe. You will learn exercises and real-world applications of how to integrate your "true" core into daily activities. Clients who improve core muscle co-ordination also report improvements in overall core strength, pelvic floor function (this can include urinary leakage), and balance.
(Photo: Alexandra Mohamadi, DPT)
📢 Hear what prior class participants have to say about this class:
"Heather's "Finding Your True Core" sessions exceeded my expectations in giving me a solid understanding of where and what my core actually is (hint: it's not about ripped abs) and how it ties to everyday actions like sitting at my desk, standing in line, jogging, carrying my two year old, etc. I now find myself being much more mindful of my posture and breathing, and have been doing regular exercises to help strengthen areas of my body I didn't even realize were weak. I already feel a difference after going on runs (less knee pain) and at the end of a long day (back and shoulder aches are easing). Heather's ability to give constructive individual feedback in a virtual/zoom and group format also speaks to her level of experience." -JS
"This is a series that will set the foundation for how someone can continue strengthening their core on their own in the future....as long as you follow the recommendations, you should be able to maintain a strong core and build on it with any other physical activity you do."
Schedule: We are reworking the format for this class. Watch this space for updates and a new schedule in 2021.
Mind(ful) Over Matter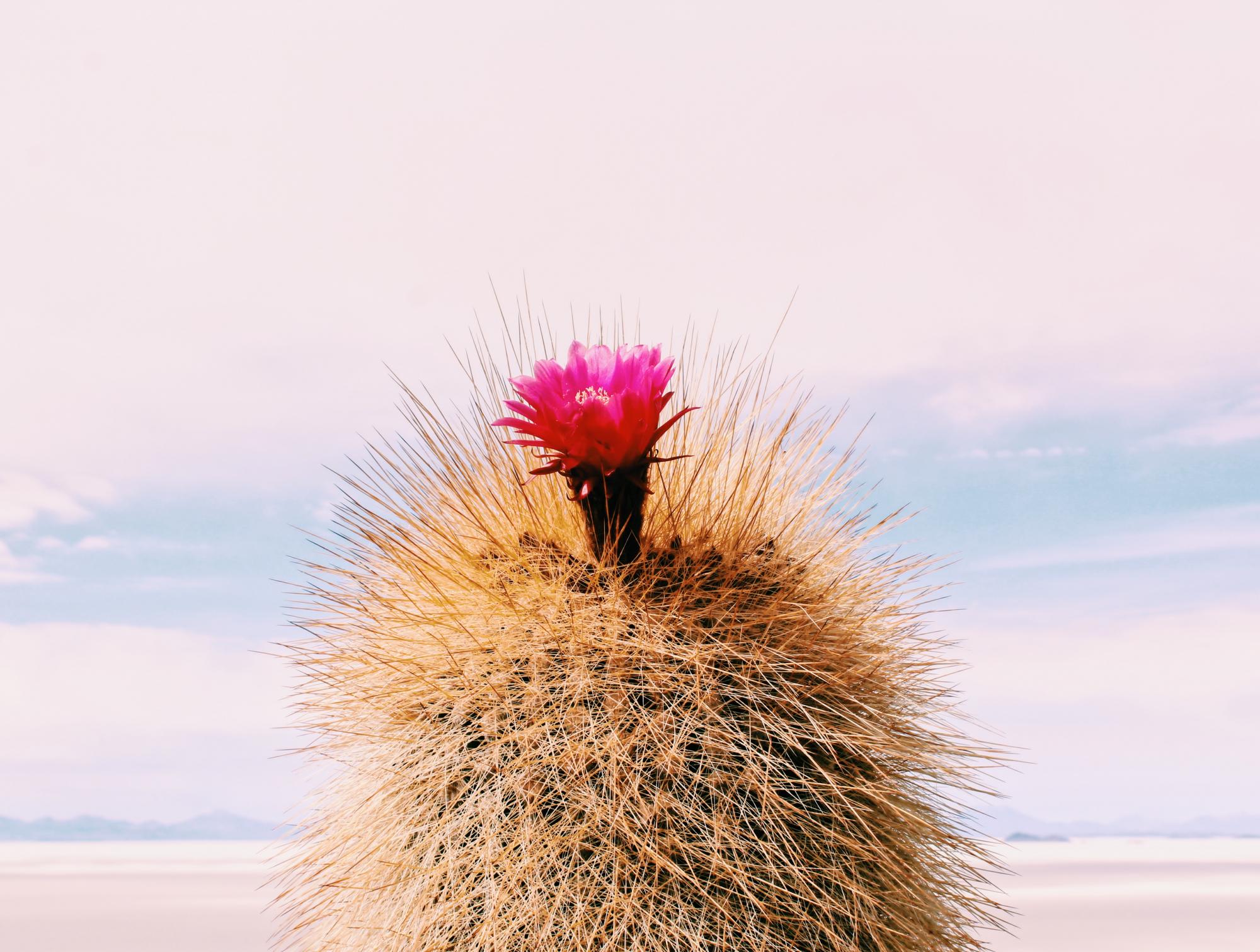 Did you know that studies show we can positively affect our pain levels by working out the mind, not just the body?
In this class series, you will explore the science behind pain, and how it applies to your chronic pain condition. As you progress through the classes, you will learn about and practice mindfulness, meditation, yoga, and breathing techniques. You will also have the opportunity to explore related resources and tools. Change your relationship with your symptoms. Find things that resonate with you, and are effective in reducing your pain.
In order to participate in this eight week course, you will need to be able to commit to weekly 60 minute online meetings as well as 10-30 minutes a day to practice with the tools you learn. You will also need a device capable of Zoom, a notepad or journal, and a yoga mat. (Photo: Alexandra Mohamadi, DPT)
Schedule:
Current cohort in session.
Next cohort: Tuesday series of 8 classes, starting January 5th, 2021. Time: 5-6 pm. Maximum class size 8
Please call us to let us know if you are interested, have a different preferred time, or want to register for a class series. We may start another cohort sooner or at a different time depending on interest.
Cost: $180 (8 classes)
Pay for your class series by credit card HERE. Write class name in the "Account Number" field.
Stretch and Breath
Are your body and mind complaining about working from home in a less-than-ideal ergonomic setup?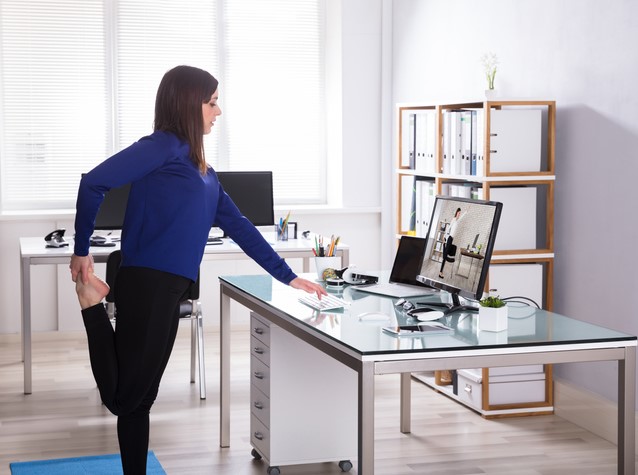 This class is ideal for home office workers and others who find themselves in a more sedentary situation while at work. It provides a needed break to offset the dominant postures of your work life. Counterbalance long days of sitting by learning good postural habits, stretching, and relaxation through breath control.
Take a short but essential recess from your workday to nurture yourself. You may even find that you are more productive after taking a body and mind break in your workday!
Schedule: Mon and Wed 12 noon - 12:20 pm
F R E E !
Please email us a grandlakeoakland@fyzical.com for a waiver and a zoom link to join the Stretch and Breath class.
Interested in online classes but still have questions? Email us at grandlakeoakland@fyzical.com, or call us TODAY at (510) 893-8878 to find out more, or to schedule a class.